Every year Citrus Heights HART hosts a winter sanctuary during the coldest months of the year.
Below are last year's program stats.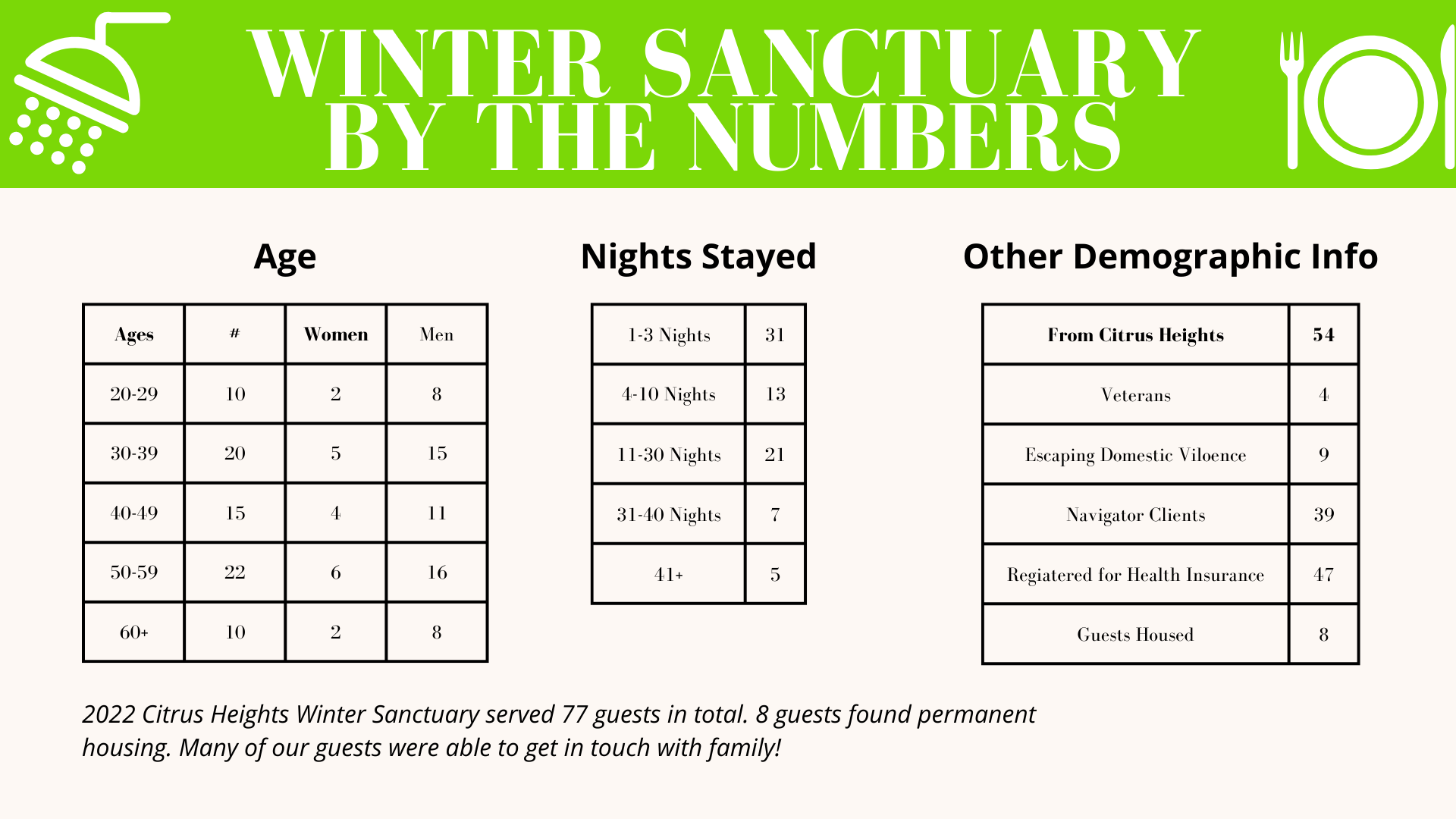 2022 Winter Sanctuary Committee Meeting
Join us 3rd Tuesday each month at 6 pm at LDS Church meeting room located at 8956 Oak Ave, Citrus Heights, CA.
July 20th
Aug 17th
Sep 21st
Oct 19th
Nov 16th
Dec 15th (if needed)
Host Churches needed! Please call Irene Hronicek 916-220-3615 or email
ihronicek@gmail.com
for details and information.
Navigator
Connecting our homeless with available resources
Navigator
Needs and eligibility for programs are identified and referrals gvien for support
Learn More
Featured Programs
HART events are meant to educate attendees about available services
Featured Programs
Connecting folks with agencies that may help them, and shed light on the underlying factors that affect poverty
Learn More
Looking for a way to
get involved

but don't have the time?

Donate today to benefit these programs: Winter Sanctuary, Veteran's Standdown, Homeless Navigator, Housing Programs.