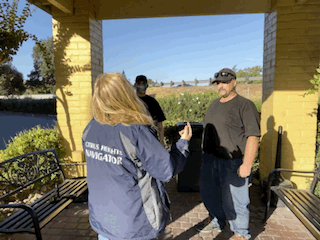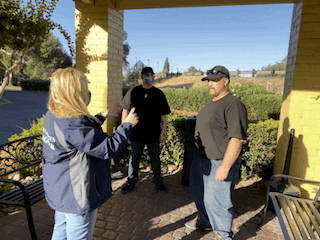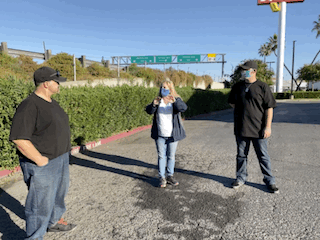 Citrus Heights' Navigator
The Navigator is a program of the City Citrus Heights, the Citrus Heights Police Department and Sacramento Self Help Housing. Citrus Heights HART supports the Navigator with funding and resources. The Navigators job is to locate each individual member of our community that is currently experiencing homelessness. Once contact is made an initial intake is completed to assess the client and see which services the client needs and how she can assist them in getting off the street.
The Navigator acts as the main outreach specialists in the county's coordinated system and work to assess and provide connections to services for the homeless. To ensure that clients are given access to services designed explicitly for them, the Citrus Heights HART navigator Toni (pictured left) does most of her work in the field by engaging potential clients where they live.
Her initial interaction with a new client consists of a test designed to assess vulnerability to homelessness; after the test is given, Toni remains available as a resource to her clients and connects them with resources that range from detox programs, food stamp applications, Identification cards, and other essential documents and services to get them off the street and into a sustainable future. 
The Citrus Heights Navigator may be reached by phone at (916) 533-3069 or, by emailing navigator@citrusheights.net
Looking for a way to
get involved

but don't have the time?

Donate today to benefit these programs: Winter Sanctuary, Veteran's Standdown, Homeless Navigator, Housing Programs.